Reviews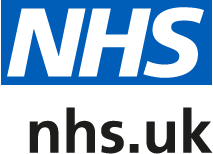 updated at 12:20am on 06/07/2019
by SB gave Woodlands Health Centre a rating of 5 stars
Quality service in a busy surgery
If you have a genuine need to see a clinician, then the helpful and efficent receptionists will do all they can to faciltate this.
The system of telephone appointments also gives greater patient flexibility which frees up time for those who need a face to face appointment.
I have had cause to attend the surgery quite often of late
and have received excellent service every time.
GP services are under much strain, but pull out all the stops when needed.
Thank you Woodlands.
Visited in July 2018, Posted on 12 July 2018
by Kev gave Woodlands Health Centre a rating of 5 stars
Brilliant Surgery
This surgery is second to none. Ok you may have a problem with getting an appointment but name me a surgery where you don't. The doctor is the best doctor we have had in years she listens and takes on board what you tell her. Her manner is reassuring at all times .The receptionist have a difficult job to do and I for 1 don't envy them. Please woodlands don't change the you work . From more than 1 very happy patient
Visited in January 2018, Posted on 29 January 2018